Elizabeth Donnell, MASM, CMC
Professional Geriatric Care Manager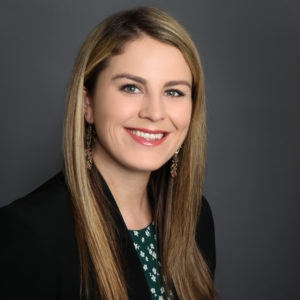 As a Certified Care Manager (CM) and professional gerontologist, Elizabeth has for over ten years demonstrated expertise in guiding and advocating for clients and families caring for older or disabled adults. Elizabeth's unique passion is helping clients enhance their tangible, intangible, and transformational assets. Her experience in hospice care and also senior living communities as Director of Engagement taught her the importance of self-development throughout one's lifespan, and that new goals can be reached at any age.
Elizabeth is a native Houstonian, a community builder, and a lifelong learner dedicated to supporting meaningful engagement and self-actualization for all. In addition to her CMC certification, she is an associate member of the Aging Life Care® Association (ALCA.) She earned both a Bachelor of Science degree in Neuroscience and Master of Aging Services Management from the University of Southern California (USC-Los Angeles.) Elizabeth's career mission is to share innovative ways to engage more fully life-fulfillment and healthy lifestyles.
Elizabeth is a lifelong learner and routinely brainstorms with the Elder Advisory Group staff to make available the latest and most useful resources for the firm's clients.