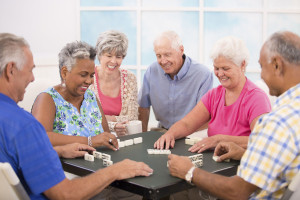 Many of our clients express to us that they would like to stay in their own home as long as possible. Our first goal is to ensure the safety and well-being of our clients and their families. If staying at home is a priority, we'll discuss ways to make that happen. If it becomes apparent outside assistance is needed, we'll work with all members of the family to create an environment that supports a life of purpose and fulfillment.
Staying at Home
After our in-home assessment, we will discuss how to make the home safer and may include adaptations such as:
installing handrails and non-skid flooring
having the client wear a personal emergency response pendant
removing clutter and adding nightlights
We'll make recommendations for in-home care assistance and other support services such as transportation. Additionally, our ongoing status updates will assist in monitoring changes in lifestyle or care concerns that may be addressed by the family or other professionals.
Home Care
If your parent needs some assistance with certain activities of daily living, such as preparing meals, housecleaning, dressing, bathing, and medication management, we may suggest having a caregiver come in to perform these duties. We do not employ caregivers directly but utilize various providers within our community. Through our extensive knowledge and experience with service providers in our city, we're able to recommend the best service suited to the elder's unique needs.
Senior Living Communities
If, after our assessment and consultation, the client and their family reaches the conclusion they would be safer and have a more rewarding life in a senior community, we discuss options for the perfect place to call home. We've discovered that, after some initial resistance, most of our clients living in senior communities love the freedom and socialization opportunities and wonder why they didn't consider making the move earlier.
Skilled Facilities
Should an older adult become ill or need therapy assistance following a hospital stay, Elder Advisory Group team members will assist in working with health care providers in selecting the best rehabilitative facility for your parent's particular needs. And, we may continue to serve as your family advocate.