Elder Advisory Group is a team of specialized geriatric care professionals (nurses, social workers, gerontologists, and physical therapists) who have been helping Houston families with quality long term care solutions since 1997. What sets us apart is the depth and breadth of our experience in managing every aspect of an aging adult's care, including medical, legal, financial, emotional and socialization needs. Our passion for helping families is evident in the outstanding results we are able to achieve for our clients.
In general, EAG team members cover the entire Houston metro area including: Central Houston: Bellaire, Meyerland, River Oaks, West University Place, Westchase, Memorial City, Greater Houston Heights. West Houston: Katy, Westchase, Sugar Land, Missouri City. North Houston: Woodlands, Kingwood, Humble, Spring, Cypress, Tomball. South Houston: Friendswood, Clear Lake, Pearland.
Specialized Geriatric Care Managers and Aging Life Care® Professionals
Janet Jackson-McCulloch, MA, CMC
Founder and President, Aging Life Care® Professional
Janet has been helping families with long-term care solutions since 1997.
Janet founded Elder Advisory Group in 2010 after a long history in elder care. She is a Houston native and her experience in connecting seniors to the services they need is simply unparalleled. Our clients consistently tell us that what makes Janet special is her compassion for those she serves.
Read More

Prior to becoming a care manager, Janet had over a decade of human resource experience in both the public and private sectors. Following her mother-in-law's stroke she fully appreciated the need for professional guidance in navigating the elder care maze.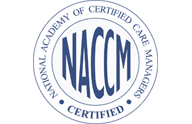 She has her bachelor's degree, magna cum laude, from the University of Houston, her Master's degree in psychology from Texas Christian University, and has completed gerontology concentration courses as the University of Houston's Graduate School of Social Work. She is certified as a Care Manager by the National Association of Care and Case Managers.
Janet founded Jackson Care Management, LLC a full-service care management and consulting firm, and Eldershare Care Partners, a private duty caregiving company. These companies were acquired by LivHOME in 2007. Subsequently, Janet served as Executive Director and Director of Professional Services of the Houston LivHOME branch for three years. After devoting several years caring for her aging mother, Janet formed Elder Advisory Group to help elders navigate the unique challenges – and opportunities – of aging.
In addition to her own companies, Janet has served two terms as President of the South Central Chapter of the National Association of Professional Geriatric Care Managers – South Central Chapter and multiple terms on the Board of Directors. Janet served six years on the Alzheimer's Association Houston & Southeast Texas Chapter Board of Directors as Patient/Family Services Committee Chairman. Janet is also a member of the River Oaks Women's Business Breakfast Club where she served two terms as Treasurer.
Sharona Jacobs, LCSW, CMC
Professional Geriatric Care Manager
Sharona is a Licensed Clinical Social Worker with experience in mental health, education, administration, and care management. Most recently, she was the director of a home care agency with a geriatric care management division. This motivated Sharona to join Elder Advisory Group and focus on working directly with clients in care management.
Read More
Additionally, Sharona's strong social work and caring background support her in advocating effectively for older adults and their families that face aging challenges. Sharona services clients all over the Houston area, especially the central areas of River Oaks, Bellaire, and Meyerland.

Originally from New York City, Sharona graduated from City University of New York with a bachelors degree in Psychology and earned her Masters of Social Work at Adelphi University in 2003. She then supervised a day program for adults with chronic mental illness. Upon moving to Houston in 2008, Sharona was the Associate Director of Field Education at the University of Houston's Graduate College of Social Work and connected with many local agencies prior to transitioning to senior living. In 2011, she began working with seniors in an assisted living and a few years later transitioned to home care where she further solidified her passion for care management and working with older adults. In 2016, Sharona received her care management certification from the Aging Life Care Association.
Kelly Freeman, RN
Professional Geriatric Care Manager
Kelly is a registered nurse with over 30 years of experience in surgery, acute care, and education. While working in the hospital for most of her career, she has always had a special place for older adults in her heart. She had strong relationships with both sets of grandparents and played an active role in their care as they aged. The spark to become a nurse actually started in high school when she worked as a nurse's aide in a local nursing home.
Read More
After growing up in the Dallas area and graduating from Texas Woman's University with a Bachelor of Science in Nursing, she moved to Houston to work in the Texas Medical Center. She has extensive experience as an operating room nurse and staff nurse educator. Her attention to detail, compassion and medical experience provides families with a breadth of knowledge and support. As a natural teacher with a calm bedside manner, she easily relates to even the most challenging clients, old or young. Kelly enjoys meeting clients wherever they call home, especially in the Woodlands and Kingwood area.
Kelly has certifications for ACLS (Advanced Cardiovascular Life Support) and CNOR (Certified Nurse Operation Room). She volunteers often through the American Heart Association, American Cancer Society, and with mission outreach through her church.
Darelle Robbins, MN, RN, CMC
Professional Geriatric Care Manager
Darelle learned first-hand about the challenges of aging when she cared for her parents. In her words, the journey was both precious and painful. As an experienced nurse in hospital, home health, long term care and home hospice, Darelle has years of experience providing guidance, care and compassion to patients and their families. Her ability to view care needs holistically and provide comfort and education lifts spirits and significantly improves the patient's quality of life, even at the end-of-life.
Read More
Education is one of her strong suits, as is project management. She approaches care for clients of Elder Advisory Group as an important project with many moving elements. From medical, social and cultural perspectives, she helps identify the goals, concerns and action steps that best fit the needs of the client and family. Her ability to educate and counsel provides structure and a collaborative relationship. Darelle covers the broad central area of Houston, especially Montrose and Greater Houston Heights.
Darelle has a BSN from the University of Texas in Austin, and Master of Nursing with a focus on Staff Development from Louisiana State University in New Orleans. Darelle is a Certified Hospice and Palliative Care Nurse and an active member of the American Nurses Association, Texas Nurses Association and the National Hospice and Palliative Care Association.
Antoinette (Toni) Kercher, RN
Professional Geriatric Care Manager
With over 30 years' experience as a registered nurse, Toni views her work as a focused mission to serve others, especially older adults. Interestingly, the evidence of her success is expressed not only by grateful patients, but also co-workers who attest to spot-on assessments, diagnosis and family care. Her personal and professional confidence is contagious as she partners with families and clients to tackle complex medical and care issues.
Read More
Her extensive work with home care and hospice agencies provides a depth of experience that translates to better home/facility and medical care coordination for clients. She has worked in both staff and supervisory roles and knows the realities, and limitations of any given crisis or issue. Her past nursing experience also includes medical-surgical intensive care units and leadership roles at assisted living and memory care facilities. She also has experience with long term care insurance work.
As a registered nurse, Toni graduated from Louisiana State University (Alexandria) with an Associate Degree in Nursing. She is certified as a Basic Life Support (BLS) provider and also has had training in Advanced Cardiovascular Life Support (ACLS).
Ruth Kainer, RN, CMC
Professional Geriatric Care Manager
As a registered nurse, Ruth embodies the vision of the career nurse. Always wanting to serve others, her first career move was as a teen, helping care for grandparents. An energetic student, she learned early about the healthcare system and became the "go-to" person for advice for family and friends.
Read More
After completing her nursing degree, she built a bank of experience with hospital bedside nursing, home health, hospice, care management, healthcare administration, education and relationship building with community partners. Throughout her practice, she embraced a holistic approach by addressing the broader issues of an individual's physical, spiritual and psychosocial well-being, and additionally accessing available financial and legal resources. Significant career accomplishments include many years in executive positions in hospice care, homecare and care management.
A graduate of Hermann Hospital School of Nursing, she prepared for administrative positions by graduating Summa Cum Laude from American Intercontinental University with a BBA in Healthcare Administration. She is certified as a Care Manager by the National Association of Care and Case Managers and she received the Good Samaritan Foundation's Excellence in Nursing Award for Clinical Practice in Home Healthcare and Hospice. Active in community service, she is participating in developing the Dementia Friendly Houston program and volunteering at the acclaimed "Gathering" activity program supporting individuals with memory loss.
Elizabeth Donnell, MASM, CMC
Professional Geriatric Care Manager
As a Certified Care Manager (CM) and professional gerontologist, Elizabeth has for over ten years demonstrated expertise in guiding and advocating for clients and families caring for older or disabled adults. Elizabeth's unique passion is helping clients enhance their tangible, intangible, and transformational assets. Her experience in hospice care and also senior living communities as Director of Engagement taught her the importance of self-development throughout one's lifespan, and that new goals can be reached at any age.
Read More

Elizabeth is a native Houstonian, a community builder, and a lifelong learner dedicated to supporting meaningful engagement and self-actualization for all. In addition to her CMC certification, she is an associate member of the Aging Life Care® Association (ALCA.) She earned both a Bachelor of Science degree in Neuroscience and Master of Aging Services Management from the University of Southern California (USC-Los Angeles.) Elizabeth's career mission is to share innovative ways to engage more fully life-fulfillment and healthy lifestyles.
Elizabeth is a lifelong learner and routinely brainstorms with the Elder Advisory Group staff to make available the latest and most useful resources for the firm's clients.
Nicole Volek, PTA-CI & MSHP
Professional Geriatric Care Manager
Prior to joining EAG, Nicole's twenty years as a licensed physical therapist assistant provided a wealth of experience working with older adults in homes and care facilities. She is passionate about empowering older adults as they navigate the continuum of care that exists as part of the aging journey.
Read More
During her career, she worked for many years as a home health care physical therapy provider coordinating hands-on care for patients. She also served as Regional Director of Operations for a national therapy corporation that provides services to the spectrum senior care facilities. She is a natural, collaborative leader among a client's care team of professionals and family.
Nicole strongly believes in cultivating leadership by example and is an active volunteer in several professional associations. She has been recognized by her profession and community, regularly speaking in both national and state venues. She holds a Master of Science Healthcare Professional degree from UTMB, and earned Fellowship status in the Texas Physical Therapy Association's Tom Waugh Leadership Development Program.
Maureen Cormier, MS, RN
Professional Geriatric Care Manager
Maureen knew she was passionate about caring for others at a very young age. Growing up with a mother and sister, both registered nurses, she was destined to continue the familiar career path. Maureen has over 30 years' experience in nursing with a specific focus on bettering the lives of elders. Her broad background includes home health care, patient care, advocacy, education and hospice care. Her past work includes high-level supervisory, consulting and administrative positions.
Read More
Maureen's accomplishments include management of a major home care agency, and work as the patient care administrator for a hospice firm. The years of service translate to a wealth of knowledge about how to coordinate the needs of clients, caregivers and families. Engaging families in the care journey is an integral part of the client's success, and she knows well how to help enhance the client's quality of life.
A native of Salem, Massachusetts, Maureen graduated from Salem State University with her bachelor's degree in nursing. Continuing her education at Boston College, she graduated with her master's degree in community health nursing. Maureen is an enthusiastic wife and mother of three, including one daughter who is also a nurse.
Maureen's role at Elder Advisory Group is to provide leadership and support to older adults and their families as they navigate the health care system and transitions. She is passionate about improving the older adult's quality of life and help plan for best possible future.
Annemieke Pike'-Luckey, LMSW
Professional Geriatric Care Manager
Annemieke is a licensed master's level social worker with a well-established career in providing care management for aging adults. She is especially experienced and passionate about serving individuals struggling with memory impairment. She believes in everyone's right to live life to the fullest with comfort, dignity, and purpose.
Read More
Originally from The Netherlands, Annemieke has lived in Houston most of her life. She graduated with a bachelor of science degree in psychology and her master's in social work from the University of Houston. After graduating she provided counseling services to children and youth for several years before finding her true calling, working with older adults and their families.
Prior to joining Elder Advisory Group, Annemieke's accomplishments included serving as a specialized Dementia Specific Case Manager for Baker Ripley, providing much needed community-based intensive case management and support to persons with cognitive impairment living alone. Her many years as a care manager taught her the importance of relationships, patience, and understanding as keys to providing effective systems. This empathy and passion provide EAG clients and families with professional guidance and optimism. With each client she creates a strong relationship and trust which fosters a healthy, smarter environment, all cornerstones to the Smart Aging program.
Katheryn Glidewell, HIM
Practice Manager
With over 15 years of healthcare experience, Katheryn strengthens the Care team with her strong administrative skills, marketing and development acumen, and extensive case management expertise. She joins with prior experience in a busy guardianship practice, and has always been passionate about working with older adults and their families.
Read More
As a graduate from Middle Georgia State University with a Bachelors in Health Information Management, Katheryn has always been an avid health care advocate. Her broad life experience includes social work and admissions as well as geriatric care management. Katheryn's well rounded personality will allow her to assist EAG in serving the greatest generation of our aging adults.
Susan Johnson
Client Relationship Manager
Susan joins Elder Advisory Group with over 25 years of experience working collaboratively with hospitals, physicians, and other healthcare professionals for the benefit of her client's well-being. Given her years as the Executive Director for a large home care company in Houston, she honed the multiple skills needed to match client needs with critical resources.
Read More
As an educator, she trained caregiving staff and also coordinated services for clients. She helped families understand how to leverage care services and maximize their loved one's quality of life. Armed with years of corporate training and natural personal empathy, she gained a reputation as a focused client advocate and colleague in the industry.
As the Client Relationship Manager for Elder Advisory Group, Susan deploys her experience and excellent communication skills to families calling about care management services and EAG. She also cultivates long-term relationships with key community colleagues as potential collaborative resources benefiting EAG clients.
Susan has her bachelor's degree in business management and additional training in healthcare services and technology. She enjoys keeping up with service advancements helpful to older adults. She is also interested in the growing involvement of natural remedies as a means of achieving the highest quality of life. Susan's blend of experience, skills and kindness effectively support the Smart Aging program's goals and objectives.
Barbara Spangenberg
Client Care Coordinator
Barbara has been an elder advocate for over 20 years in a variety of roles. Serving as the Client Care Coordinator for Elder Advisory Group, Barbara brings to the firm extensive background within the elder care industry, including elder law and financial services. She has worked with long term care facilities and home health agencies, and offers broad community, marketing and customer service experience.
Read More
For previously coordinated public benefits, paralegal services and care coordination for clients within a fast-paced elder law office. Her keen sense of empathy and business savvy make her an effective care coordinator with the ability to open doors and take action regarding her clients' needs.
Barbara graduated from Denison University with a BA in Economics and International Relations. She served for over 10 years as a certified Ombudsman in the Harris County Long-Term Care Ombudsman Program. In addition, Barbara has held board positions with the Houston Gerontological Society, Amazing Place, and the Houston Area Continuity of Care. She has completed the University of Florida's Certificate Program in "Life Care Planning for Elder Care Coordinators."
Mehrnaz Gill, MSG
Geriatric Care Consultant
Mehrnaz Gill has an uncanny ability to connect with people. She has a Master of Science degree in Gerontology from Baylor University and has devoted her life both professionally and personally to causes that relate to the elderly and their well-being. Her interest in aging issues stems from her personal experience with her maternal grandmother who suffered from Alzheimer's Disease.
Read More
She worked at Baylor College of Medicine's Huffington Center on Aging (HCOA) and the Texas Consortium of Geriatric Education Centers for 23 years.
Volunteering and helping people in the Houston community have always been an important part of Mehrnaz' life. She has been involved with numerous deserving organizations including Amazing Place, Junior League of Houston, The Partnership for Baylor College of Medicine, The Salvation Army Women's Auxiliary, UNICEF, Barbara Bush Houston Foundation Ladies for Literacy Guild, and the Alzheimer's Association. Currently she serves on the Huffington Center on Aging Development Board as well as the Park Plaza Hospital Governing Board of Directors.
Her expertise in the field of Gerontology gives her the ability to speak on topics related to healthy aging. She has appeared on Great Day Houston Show with Deborah Duncan and has served as a presenter at local and national meetings including the American Society on Aging conference and the Governors Conference on Aging.
Sally S. Davis, RN, MSN
Geriatric Care Consultant
Sally is serving as the Health Services Director for Amazing Place. In this role, she provides health assessments for the participants, medication administration, health education for both Amazing Place staff and participants, and caregiver consultations. Her favorite activity is having morning coffee with the participants discussing current events and reviewing the day's programs.
Read More
Prior to joining Amazing Place, Sally worked as a research nurse at the UT Health School of Nursing Center on Aging. She served as a Nurse Interventionist on an in-home stroke study for stroke survivors and their spousal caregivers. Sally has performed numerous presentations on a wide variety of older adult topics for both nursing professionals and community caregivers. Sally received her BSN from DePauw University in Indiana and her Master's in Mental Health Nursing from the University of Tennessee-Knoxville.