Elder Advisory Group is a team of specialized geriatric care professionals who have been helping Houston families with quality long term care solutions since 1997. What sets us apart is the depth and breadth of our experience in managing every aspect of an aging adult's care, including medical, legal, financial, emotional and socialization needs. Our passion for helping families is evident in the outstanding results we are able to achieve for our clients.
In general, EAG team members cover the entire Houston metro area including: Central Houston (Bellaire, Meyerland, River Oaks, West University Place, Westchase, Memorial City, Greater Houston Heights.) West Houston: Katy, Westchase, Sugar Land, Missouri City. North Houston: Woodlands, Kingwood, Humble, Spring, Cypress, Tomball. South Houston: Friendswood, Clear Lake, Pearland.
Our Team
Janet Jackson-McCulloch, MA, CMC
Owner and Aging Life Care Professional
Janet has been helping families with long-term care solutions since 1997.
Janet founded Elder Advisory Group in 2010 after a long history in elder care. She is a Houston native and her experience in connecting seniors to the services they need is simply unparalleled. Our clients consistently tell us that what makes Janet special is her compassion for those she serves.

Prior to becoming a care manager, Janet had over 13 years of human resource experience in both the public and private sectors. Following her mother-in-law's stroke she fully appreciated the need for professional guidance in navigating the elder care maze.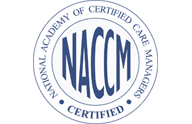 She has her bachelor's degree, magna cum laude, from the University of Houston, her Master's degree in psychology from Texas Christian University, and has completed gerontology concentration courses as the University of Houston's Graduate School of Social Work. She is certified as a Care Manager by the National Association of Care and Case Managers.
Janet founded Jackson Care Management, LLC a full-service care management and consulting firm, and Eldershare Care Partners, a private duty caregiving company. These companies were acquired by LivHOME in 2007. Subsequently, Janet served as Executive Director and Director of Professional Services of the Houston LivHOME branch for three years. After devoting several years caring for her aging mother, Janet formed Elder Advisory Group to help elders navigate the unique challenges – and opportunities – of aging.
In addition to her own companies, Janet has served two terms as President of the South Central Chapter of the National Association of Professional Geriatric Care Managers – South Central Chapter and multiple terms on the Board of Directors. Janet served six years on the Alzheimer's Association Houston & Southeast Texas Chapter Board of Directors as Patient/Family Services Committee Chairman. Janet is a member of the River Oaks Women's Business Breakfast Club where she served two terms as Treasurer.
Sharona Jacobs, LCSW, CMC
Professional Geriatric Care Manager
Sharona is a Licensed Clinical Social Worker with experience in mental health, education, administration, and care management. Most recently, she was the director of a home care agency with a geriatric care management division. This motivated Sharona to join Elder Advisory Group and focus on working directly with clients in care management. Additionally, Sharona's strong social work and caring background support her in advocating effectively for older adults and their families that face aging challenges. Sharona services clients all over the Houston area, especially the central areas of River Oaks, Bellaire, and Meyerland.

Originally from New York City, Sharona graduated from City University of New York with a bachelors degree in Psychology and earned her Masters of Social Work at Adelphi University in 2003. She then supervised a day program for adults with chronic mental illness. Upon moving to Houston in 2008, Sharona was the Associate Director of Field Education at the University of Houston's Graduate College of Social Work and connected with many local agencies prior to transitioning to senior living. In 2011, she began working with seniors in an assisted living and a few years later transitioned to home care where she further solidified her passion for care management and working with older adults. In 2016, Sharona received her care management certification from the Aging Life Care Association.
Janice Foster-Hunter, RN
Professional Geriatric Care Manager
As an experienced registered nurse, Janice brings to Elder Advisory Group a wealth of both clinical and community health experience to benefit our clients and families. After obtaining her BA degree in English and Sociology from Westmont College in Santa Barbara, CA, Janice worked as a medical social worker and senior public health educator for City of Houston Health Dept. Following that experience, Janice's desire to expand her knowledge base led to an RN degree and subsequent professional experience in nursing and case management. Her more recent roles included RN case management, palliative care, home health, medical/surgical and observation nursing. Janice covers a broad territory and is often found in Katy and the cities of West Houston.
Perhaps most significantly for the Elder Advisory team, Janice is a natural educator and enjoys helping clients, families and colleagues work through complex medical and emotional issues to find better outcomes. She helps explain the key facts of disease management and facilitates the process of making informed decisions. As a native Houstonian who speaks conversational Spanish, she is a natural at navigating the city – and the medical community.
Kelly Freeman, BSN, RN
Professional Geriatric Care Manager
Kelly is a registered nurse with over 30 years of experience in surgery, acute care, and education. While working in the hospital for most of her career, she has always had a special place for older adults in her heart. She had strong relationships with both sets of grandparents and played an active role in their care as they aged. The spark to become a nurse actually started in high school when she worked as a nurse's aide in a local nursing home.
After growing up in the Dallas area and graduating from Texas Woman's University with a Bachelor of Science in Nursing, she moved to Houston to work in the Texas Medical Center. She has extensive experience as an operating room nurse and staff nurse educator. Her attention to detail, compassion and medical experience provides families with a breadth of knowledge and support. As a natural teacher with a calm bedside manner, she easily relates to even the most challenging clients, old or young. Kelly enjoys meeting clients wherever they call home, especially in the Woodlands and Kingwood area.
Kelly has certifications for ACLS (Advanced Cardiovascular Life Support) and CNOR (Certified Nurse Operation Room). She volunteers often through the American Heart Association, American Cancer Society, and with mission outreach through her church.
Paige Neumeyer, LCSW
Professional Geriatric Care Manager
As a licensed clinical social worker, Paige has an extensive background in mental health and health care settings. Professionally, she provides insight and support to clients and families learning to adjust to new medical and social conditions, especially related to aging. Paige's expertise includes counseling and mental health domains, and she has experience in skilled nursing and hospice settings.
Paige obtained her Bachelor of Arts in Social Work from Baylor University and her Master in Social Work from the University of Houston. After receiving her clinical license, she worked for many years in a dialysis clinic, witnessing first-hand the effect chronic illness has on the individual and family. She is well-known for her compassionate support and coaching to families in helping them cope with the daily stressors related to health concerns. Her personal interest in working with aging adults and their family provides clients with tangible options and new paths to maximizing quality of life and independence. Paige frequently serves clients in the Friendswood and Pearland areas, in addition to other areas beyond.
Paige is a native Texan and has been in the Houston area for over 20 years. She also extends her talents and experience through her work as a Stephen Minister at her church.
Darelle Robbins, MN, BSN, RN
Professional Geriatric Care Manager
Darelle learned first-hand about the challenges of aging when she cared for her parents. In her words, the journey was both precious and painful. As an experienced nurse in hospital, home health, long term care and home hospice, Darelle has years of experience providing guidance, care and compassion to patients and their families. Her ability to view care needs holistically and provide comfort and education lifts spirits and significantly improves the patient's quality of life, even at the end-of-life.
Education is one of her strong suits, as is project management. She approaches care for clients of Elder Advisory Group as an important project with many moving elements. From medical, social and cultural perspectives, she helps identify the goals, concerns and action steps that best fit the needs of the client and family. Her ability to educate and counsel provides structure and a collaborative relationship. Darelle covers the broad central area of Houston, especially Montrose and Greater Houston Heights.
Darelle has a BSN from the University of Texas in Austin, and Master of Nursing with a focus on Staff Development from Louisiana State University in New Orleans. Darelle is a Certified Hospice and Palliative Care Nurse and an active member of the American Nurses Association, Texas Nurses Association and the National Hospice and Palliative Care Association.
Barbara Spangenberg, BA
Elder Care Coordinator
Barbara has been an elder advocate for over 15 years in a variety of roles. Serving as Elder Care Coordinator for Elder Advisory Group, Barbara brings to the firm extensive background within the elder care industry, including elder law and financial services. She has worked with long term care facilities and home health agencies, and offers broad community, marketing and customer service experience. For over seven years she coordinated public benefits, paralegal services and care coordination within a fast-paced elder law office.
Her keen sense of empathy and business savvy make her an effective care coordinator with the ability to open doors and take action regarding her clients' needs.
Barbara graduated from Denison University with a BA in Economics and International Relations. She is a certified Ombudsman in the Harris County Long-Term Care Ombudsman Program, and has served on the boards of the Houston Gerontological Society, Amazing Place, and the Houston Area Continuity of Care. She has completed the University of Florida's Certificate Program in "Life Care Planning for Elder Care Coordinators."
Katheryn Glidewell, HIM
Elder Care Manager
With well over 10 years of healthcare experience, Katheryn strengthens the Elder Care team with her  strong administrative skills, marketing analysis, and extensive case management experience in a busy guardianship practice. She is passionate about working with older adults and their families.
As a graduate from Middle Georgia State University with a Bachelors in Health Information Management,  Katheryn has always been an avid health care advocate. Her broad life experience includes social work and admissions as well as geriatric care management. Katheryn's well rounded personality will allow her to assist EAG in serving the greatest generation of our aging adults.
Mehrnaz Gill, MSG, BS
Geriatric Care Consultant
Mehrnaz Gill has an uncanny ability to connect with people. She has a Master of Science degree in Gerontology from Baylor University and has devoted her life both professionally and personally to causes that relate to the elderly and their well-being. Her interest in aging issues stems from her personal experience with her maternal grandmother who suffered from Alzheimer's Disease. She worked at Baylor College of Medicine's Huffington Center on Aging (HCOA) and the Texas Consortium of Geriatric Education Centers for 23 years.
Volunteering and helping people in the Houston community have always been an important part of Mehrnaz' life. She has been involved with numerous deserving organizations including Amazing Place, Junior League of Houston, The Partnership for Baylor College of Medicine, The Salvation Army Women's Auxiliary, UNICEF, Barbara Bush Houston Foundation Ladies for Literacy Guild, and the Alzheimer's Association. Currently she serves on the Huffington Center on Aging Development Board as well as the Park Plaza Hospital Governing Board of Directors.
Her expertise in the field of Gerontology gives her the ability to speak on topics related to healthy aging. She has appeared on Great Day Houston Show with Deborah Duncan and has served as a presenter at local and national meetings including the American Society on Aging conference and the Governors Conference on Aging.
Sally S. Davis, RN, MSN
Geriatric Care Consultant
Sally is serving as the Health Services Director for Amazing Place. In this role, she provides health assessments for the participants, medication administration, health education for both Amazing Place staff and participants, and caregiver consultations. Her favorite activity is having morning coffee with the participants discussing current events and reviewing the day's programs.
Prior to joining Amazing Place, Sally worked as a research nurse at the UT Health School of Nursing Center on Aging. She served as a Nurse Interventionist on an in-home stroke study for stroke survivors and their spousal caregivers. Sally has performed numerous presentations on a wide variety of older adult topics for both nursing professionals and community caregivers. Sally received her BSN from DePauw University in Indiana and her Master's in Mental Health Nursing from the University of Tennessee-Knoxville.