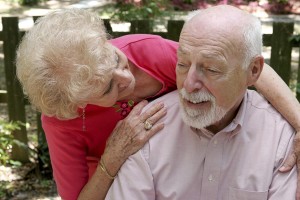 Memory loss can be one of the most devastating events that a family experiences. Seeing a parent you love slowly lose their ability to remember life's most cherished moments – or even recognize who you are – can be overwhelming. Elder Advisory Group can help families cope with a variety of services and support.
Health Assessment and Evaluation
Slower memory processing can be a part of the aging process. Dementia can also be caused by temporary health factors. Family members have many unanswered questions. Is it really Alzheimer's disease? Is there anything that we can do? Why don't my siblings see what is happening to our parent? Should Mom live on her own?
What's next?
Living Situation Analysis and Safety Assessments
Most seniors want to continue living in their own homes as long as possible. We will conduct an assessment of your loved one's living environment and provide tips and resources on how to make their home safer. If staying at home doesn't seem like a viable option, we'll recommend a senior living community that can provide the care and attention your loved one needs.
A comprehensive safety assessment of your older parent's living situation may help determine next steps and Elder Advisory Group is there to advise a clear path through the elder care maze. We offer an analysis of risks and benefits of remaining at home, and we provide recommendations for services and resources to improve safety and quality of life. When the time comes for the at-risk elder to leave their home, we provide compassionate guidance in making the difficult transition to other housing options, including assisted living communities and skilled nursing facilities.
Support of Medical Needs
We may coordinate medical appointments and recommend providers that specialize in geriatric and dementia care. Our team will help you evaluate the pros and cons of various treatment options. Additionally, we may accompany your loved one to their appointments and advocate on their behalf. Most importantly, we'll help your family develop new ways of communicating effectively with the cognitively impaired elder, understanding their limitations, and maintaining the quality of your relationship.
Referrals to other Professional Services
We may refer to other memory care services and providers including elder care attorneys, financial advisors, neurologists as well as community resources and support groups.