Diabetes: Focus on Caregiver Support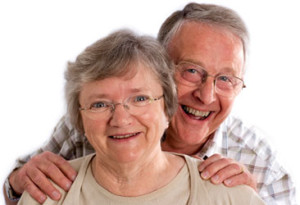 November is National Diabetes Month and National Caregivers Month.  We know that many family caregivers are caring for a loved one with diabetes, or the caregiver themselves may be diagnosed with diabetes.  We dedicate this blog to the family caregiver and offer some tips on finding caregiver support.
This year, the two celebrations are especially closely related, as this year's National Diabetes Month theme is "Diabetes Education and Support: Everyone Has a Role, What's Yours?"
According to the National Diabetes Education Program (NDEP), almost 30 million Americans are living with diabetes. Many of these people are older adults. Diabetes is actually a group of diseases, with a variety of causes. The most common is type 2 diabetes, and the older we get, the more likely we are to develop this form of the disease. Sometimes it's hard for older adults to manage their diabetes care, and family step in to assist them. NDEP stresses that having a network of support is vital to help seniors with diabetes cope with their day-to-day care challenges.
NDEP experts say, "We are each other's best resources. Preventing type 2 diabetes and managing diabetes involves the entire family. Talk with your family about your health and your family's diabetes risk. What we can do alone to fight diabetes and its consequences, we can do so much more effectively together."
How can we help older loved ones manage diabetes? The first step is to learn about the disease and your loved one's situation. The more you know, the more you can support your loved one. Read up on the subject.  If possible, talk with your loved one's health care provider about how you can help. Your loved one's health care provider might also recommend an online or in-person support group where you and/or your loved one can learn more and share encouragement.
Next, talk to your loved one about a strategy for coping with diabetes and how you can help.  Be a good listener. Living with diabetes can be frustrating and overwhelming. It can be hard to juggle medical appointments. Medicare and other financial aspects can be complicated. Ask your loved one if they feel confident about managing their diabetes. What are your loved one's goals? Do they feel like they have good communication with their healthcare provider? How can you help?
Here are a few suggestions from NDEP about how you can help:
Ask your loved one if they would like reminders about doctor visits, when to check blood sugar, and when to take medicine.
Help your loved one write a list of questions for the health care team.
Eat well. Help your loved one make meals that include foods such as fruits, vegetables, and whole grains.
Find things you can do together such as walking, dancing, or gardening. Being active is a great way to handle stress.
Walking together daily gives you time to talk and stay active.
Cut back on sweets by serving fresh fruit for dessert.
As with every aspect of caregiving, it's important not to forget your own health and needs. Especially if your loved one has multiple health challenges, caregiving can begin to feel overwhelming. Ask other family members to take on some of your loved one's care. Find out about support resources in your community. Talk to a geriatric care manger or other professional about your options.
For More Information
Visit the National Diabetes Education Program (NDEP) website to learn more about National Diabetes Month and to find resources for people living with diabetes and their families, including information for older adults and for family caregivers who are assisting them.
Source: IlluminAge AgeWise reporting on campaign from the National Institute of Diabetes and Digestive and Kidney Disease (www.niddk.gov) and the National Diabetes Education Program (ndep.nih.gov).