Understanding the Assisted Living Community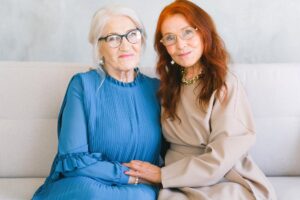 Who – When – How?
Moving to an assisted living facility is an important life decision for older adults and their family. How do you know when it's the right time? What is the difference between assisted living and independent living? And how do you pick the best option?
Like most important decisions, researching the options and enlisting the perspective of an experienced, objective professional can save time, stress and money. And the Aging Life Care™ Manager is the go-to professional in the world of retirement living. Finding the best fit is both an art and a science, areas the care manager knows well.
Time may not be on your side
Crisis will always short-circuit the decision-making process, but it also limits the options and maximizes the stress. Therefore, the preferred process is to invest the time and energy by planning ahead.
If you think it may be time for assisted living, here are five signs to watch for:
Your loved one needs help with activities of daily living, such as bathing, dressing, toileting, or eating.
It's becoming difficult to manage multiple medications, timing and doses.
It's challenging to find a reliable caregiver, or your loved one refuses private or family caregiving.
Your loved one is experiencing rapid health changes that increasingly require more care.
Driving to and from routine appointments or errands is no longer safe or easy to do.
Aging Life Care™ Managers or geriatric care managers also help determine the right time by understanding care needs and creating a customized plan for your family. The care manager can also smooth the decision and transition process, as family members may have differing opinions about the timing, costs and logistics.  A move is complicated at many levels, and the professional care manager can help navigate the journey and timing to ensure a successful transition.
Decisions, decisions
If you've searched for communities online, it can be confusing to understand the differences and benefits. Tour several times – and as early as possible – to find the best fit for your loved one. If you're planning well in advance, aging adults can even "test drive" some communities before moving.
Key differences between assisted living and independent living include:
Assisted living: Most assisted living communities offer on-site nurses and medical care, medication management, and activities of daily living help. In addition, assisted living facilities provide activities and programs, dining and housekeeping services, and transportation. Most importantly, residents have access to moderate care support if they need it. This allows your loved one to "age in place" (often not having to move again) as care needs change.
Independent living (or retirement community): Independent living is an age-restricted community with social activities, personal care services such as dining and housekeeping, and transportation. Residents typically live independently and do not need medical support. As care needs change, aging adults may need to move if assisted living isn't located in the same community.
If you're working with a geriatric care manager, she can provide a list of vetted options to tour. Be careful using "referral providers" who may not charge you, but are paid by the community with a referral commission. In contrast, Elder Advisory Group does not accept commissions. As your loved one's advocate, our recommendations are objective and based on the individual care needs and your family's circumstances.
You're Invited to a Special Event!
Interested in learning more? Join us Tuesday, August 23 at 6:30 pm for a special event "Talking to Your Loved Ones about Assisted Living." Elder Advisory Group care manager and nurse, Darelle Robbins MN, RN, CMC will discuss ways to effectively communicate with your family members about this topic.
Register for this event to be held at The Tradition-Buffalo Speedway by calling 346-324-5626 or email [email protected].