Elder Advisory Group Expands Expertise to Greater Southeast Houston Area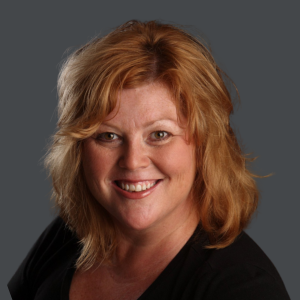 Founder and President, Janet Jackson-McCulloch continues to strengthen the Elder Advisory Group (EAG) team of care managers with the addition of another experienced professional, Carrie Ermshar, MHA, NHA.
Ermshar Addition Expands Focus on Bay Area and Clear Lake Care Management
Based in Clear Lake, Texas, Carrie brings with her a wealth of knowledge and advocacy work. Carrie has served older adults, their families, and senior living communities since 1991.
"Carrie brings years of collaborative work experience and advanced education to the greater Galveston County area. Her passion for advocating on behalf of older adults, and personal relationships within the local community, adds great energy and geographic breadth to EAG care management services." says Founder Janet Jackson-McCulloch.
Meet Carrie, a compassionate care manager who is an expert in navigating the complex world of senior living support and services. With a personal passion for caregiving and an executive background in healthcare operations and advocacy, Carrie brings a unique blend of expertise to her clients.
Carrie understands that community engagement and connection can be key factors in achieving success for individuals and families. Her professional experience is vast and varied, ranging from leading a state association of senior living communities to teaching at the university level and co-owning a local health and wellness publication. Her experience in hospital-based services, senior living communities, and home and community-based services gives her a well-rounded perspective that serves her clients well.
Originally from Nashville, Tennessee, Carrie has been a resident of the League City/Clear Lake area since 2014. Her family moved to the area for her husband's job, and Carrie quickly became involved in her children's education and activities, as well as her husband's career in senior living. This led her to become co-owner of Bay Area Health and Wellness magazine, where she utilized her skills in community networks and wellness to make a positive impact in the Bay Area.
"I'm thrilled to be a part of the EAG team and help build their services to the Bay Area. It was important to me at this point of my career to work with the highest quality care management professionals. Navigating personal and family dynamics with the complexities of health care delivery and aging can be extremely challenging. Our goal is to bring expertise and assistance to families with that process. My experience with advocacy, care coordination, and long term care services, paired with EAG's expertise and quality are an exciting combination. There is tremendous value in community connection and partnerships and I look forward to bringing both care management awareness and service to our local Clear Lake residents and families." added Carrie.
If you're seeking a geriatric care manager who can provide expert guidance and support, while also understanding the importance of community connections and engagement, please contact EAG at 713-624-4288.
About Carrier Ermshar
Carrie's educational background includes a Bachelors in Corporate Communications and a Masters of Health Care Administration from Western Kentucky University, as well as a Nursing Home Administrator license for Kentucky and Tennessee.
As a college student studying health care administration, she volunteered with local Alzheimer's programs and has been helping families navigate long-term care services ever since. Her specific areas of focus include advocacy, community education, and connection of resources for families and senior living communities. A native of Nashville, TN, she was the CEO of LeadingAge TN (LATN) and honed her advocacy skills and knowledge of home and community-based services, hospice services for assisted living communities and medication technicians for nursing homes. She went on to advise the Tennessee Long-Term Choices Act and served on the Governor's Task Force for Seniors.
Leveraging her practical industry experience, she helped develop the TransformAging Graduate Studies program for Lipscomb University and teaches university classes for leaders in senior living management. Since moving to Texas, Carrie has continued her work with senior living communities in the areas of risk management, team development, innovative services and care management.
At the heart of her work is community connection and assisting older adults and families achieve their goals for a higher quality of life. She brings to Elder Advisory Group a broad perspective of local and industry resources, and experienced energy to connect resources to clients.