How to Age Exuberantly? Take it From an 86-Year-Old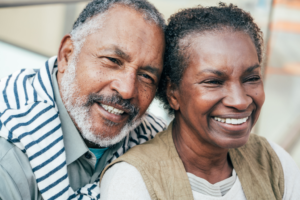 It should come as no surprise that I believe in doing all you can to stay sharp, healthy, and vibrant as you age. That idea is the very basis of Elder Advisory Group's Smart Aging™ program. So, of course, I love running across stories of older adults who serve as living proof of the possibilities of not just aging gracefully, but exuberantly. Along with managing our clients' challenging medical or care issues, we also help redefine aging with a more proactive approach.
Meet Margareta Magnusson, a Popular New 86-year-old Role Model
Maybe you've heard of Margareta Magnusson already. She's the New York Times bestselling author of the 2018 book (her first), "The Swedish Art of Death Cleaning," a charming and practical guide to cleaning up your act and your home as you age so you don't leave a mess behind for your loved ones. Now, at 86, she's written "The Swedish Art of Aging Exuberantly: Life Wisdom from Someone Who Will (Probably) Die Before You," as a follow-up.
From her book titles alone, you can tell this octogenarian has not lost her sense of humor, a cornerstone in her book, and ours, for living life to the fullest. She's a great example of Smart Aging™ at it's best.
Here are a few of Magnusson's jewels of wisdom.
Surround yourself with young people.
Hear, hear! Staying social is a very important part of our Smart Aging program. And this is an especially nice variation on that theme. As Magnusson explains, young people help you "stay in tune with the young person you yourself were at some point." She also wisely reminds us to stay focused on listening more than talking. Save your stories of aches and pains for another age group!
Spend more time laughing.
In defense of eschewing plastic surgery and cosmetic injections, Magnusson wears her wrinkles proudly. She also works at earning more laugh lines than crow's feet. As we see it at Elder Advisory Group, laughing is also a wonderful Smart Aging tool for your mind and soul—and it's contagious. Why not pick up the phone and share some laughs with a friend?
Embrace your pain.
As strange as it may sound, that's the basic translation for Magnusson's Swedish phrase kart bäsvär. In her words, "As you get older, it's easy to be frustrated and complain." The trick is to learn to appreciate life's frustrations. Yes, things like bills and constant requests for your attention are unpleasant obligations, but to have the money and the time to handle them is a blessing. We can all benefit from her most basic secret to aging well: "Find ways to make daily routines dear to you."
Margareta Magnusson presents such a refreshing and inspiring outlook on life that is refreshing for all. If any of these ideas resonate with you, please call Elder Advisory Group at 713-624-4288 for a free consultation with an Aging Life Care Professional® to set the Smart Aging wheels in motion for you or someone you love.
And one final piece of Magnusson's advice on living exuberantly that we support wholeheartedly: Eat more chocolate (dark preferred)!